Posted on Wednesday, Jul 11th 2018
A Grand View Research report published earlier this year estimates the global identity access management market to grow 14% annually over the next few years to reach $24.6 billion by 2022 driven by the increasing demand for regulatory compliance and the continuing growth of web applications, Bring Your Own Devices (BYOD), and Internet of Things (IoT) markets. Billion Dollar Unicorn Okta (Nasdaq:OKTA) is already benefiting from this growth trend.
Okta's Financials
Okta recently reported record first quarter results. For the quarter, revenues increased 60% to $83.6 million. It ended the quarter with a non GAAP net loss of $0.09 per share. The market was looking for revenues of $78.8 million and a net loss of $0.16 per share for the quarter.
By segment, subscription services revenues increased 59% over the year to $76.8 million. Professional services and the others segment contributed the remaining $6.8 billion in revenues compared with $4 million recorded a year ago.
Among operating metrics, Okta now has more than 4,700 customers, up 40%. During the quarter, it added 350 new logos and 56 new customers in the $100,000-plus category.
For the current quarter, Okta forecast revenues of $84-$85 million with a net loss of $0.21-$0.20 per share. The market was looking for revenues of $84.8 million and net loss of $0.19 per share. The company expects to end the year with $353-$357 million in revenues and non-GAAP net loss per share of $0.58-$0.54. The Street had estimated revenues of $356.5 million and a net loss of $0.56 per share.
Okta's Product Expansion
Okta may not be profitable yet, but it has managed to build a product that has received tremendous market appreciation. For the second consecutive year, Okta's platform was ranked as a leader in Gartner's Magic Quadrant for Access Management.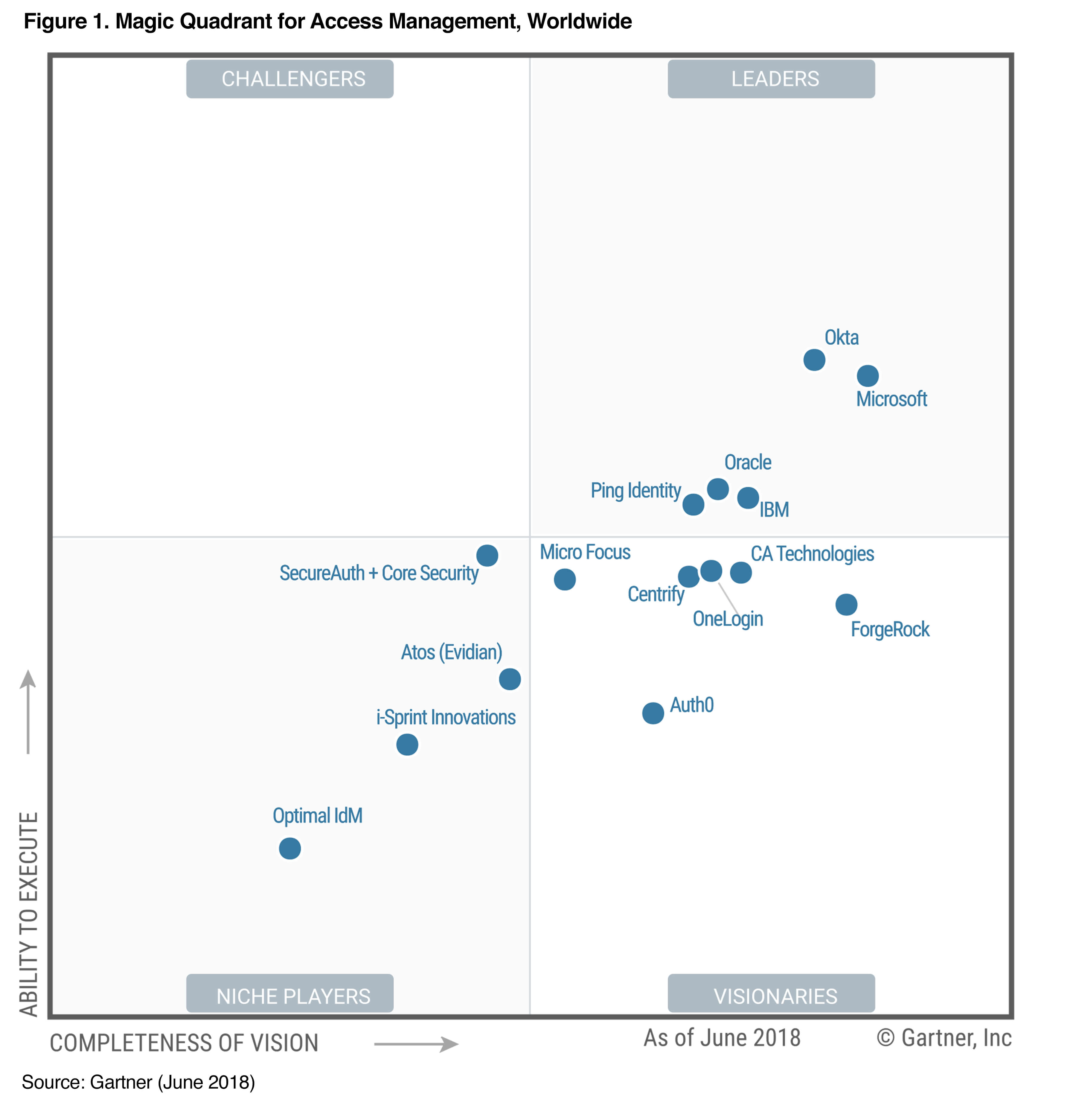 To keep this pace, Okta continued to announce more product innovations. Last quarter, it released ThreatInsight, a solution that will leverage a new set of contextual access management features that will allow organizations to replace the use of passwords with stronger authentication for employees, partners and customers. It offered enhanced security for developers with the launch of Sign In with Okta, which is an alternative to Security Assertion Markup Language (SAML) and will simplify single sign-on for IT admins. Okta continued to expand through tie-ups and recently announced partnerships with VMware, Workplace by Facebook, and the Onramp initiative. The tie-ups will allow IT admins to manage access to data in apps and services with one click from the Okta Integration Network.
Questions for Okta's Board
Okta is a stellar illustration of the growing opportunities available to SaaS companies. By being agnostic about the OS and platforms it supports, Okta has managed to get a "leg up on tech giants like Microsoft". But the company continues to report losses as it invests in market expansion and product innovation. For a company in hyper growth, losses are understandable. Recently though, Jim Cramer commented that at 16 times its sales, Okta was a fairly expensive stock for the identity management services it offers. Okta could easily correct that perception by continuing to deliver rapid growth. I would like to know how does Okta plan to continue its current hyper growth trajectory? Is it looking at acquisitions of other players and other capabilities to drive this growth? What additional capabilities is it looking to add as part of this growth map?
Okta went public last year at a valuation of $1.54 billion. Prior to the listing, it had raised $228 million from investors including Altimeter Capital, Janus Capital Group, Khosla Ventures, Greylock Partners, Andreessen Horowitz, Sequoia Capital, FLOODGATE, SV Angel, Maynard Webb, Dharmesh Shah, Stephen Marcus, Avid Larizadeh, Ed Roberts, Tom Berson, and Jacques & Sandra Kerrest. Its stock is currently trading at $51.86 with a market capitalization of $5.5 billion. It had reached a 52-week high of $61 in May this year. It has been climbing from the 52-week low of $21.52 that it was trading at nearly a year ago.
More investigation and analysis of Unicorn companies can be found in my latest Entrepreneur Journeys book, Billion Dollar Unicorns.
This segment is a part in the series : Billion Dollar Unicorns