Posted on Monday, Jul 19th 2021
According to a recent report, the global enterprise search market is expected to grow at 11% CAGR to $8 billion by 2027 from $3.8 billion in 2020. Elastic (NYSE: ESTC) is a leading player in the open source Big Data search sector that is seeing strong growth as well.
Elastic's Financials
For the recently reported fourth quarter, Elastic's revenues grew 44% over the year to $177.6 million driven by 77% growth in SaaS revenues. GAAP net loss was $0.48 per share. Non GAAP net loss was $0.08 per share. The market was looking for revenues of $158.87 million with a loss of $0.16 per share.
By segment, subscription revenues grew 44.84% over the year to $164.54 million. Within the segment, subscription, licensed, self-managed, and SaaS revenues grew 46.56% to $142.22 million. Professional services for the quarter grew 34.48% over the year to $13.1 million.
Among key metrics, calculated billings for the company grew 38% to $240.9 million. Total subscription customer count grew from 13,800 a quarter ago to over 15,000 at the end of the fourth quarter. Total customer count with Annual Contract Value (ACV) of more than $100,000 grew to 730 from 670 in the previous quarter. Net Expansion Rate continued to be more than 130%.
For the full year, Elastic reported revenues of $608.5 million, growing 42%, and a loss per share of $0.09.
Elastic expects to end the current quarter with revenues of $171-$173 million with non GAAP loss of $0.13-$0.10 per share. It expects to end the year with revenues of $782-$788 million and non GAAP loss of $0.60-$0.51 per share. The market was looking for revenues of $173.16 million for the quarter with a net loss of $0.10 per share and revenues of $788.92 million for the year with a net loss of $0.49 per share.
Elastic's Product Upgrades
Elastic recently announced its expanded partnership with Microsoft. The partnership allows customers to find, deploy, and manage Elastic Search directly from the Azure portal, accelerating their time to value with Elastic Cloud solutions. Customers will be able to add powerful capabilities to applications and services that are run in Azure such as add search and visualization capabilities from Elastic Stack and Azure applications and websites, search across data in services like Microsoft Teams, OneDrive, and SharePoint with Workplace Search. They will also be able to gain visibility into the health and performance of the Azure environment when collecting and visualizing logs, metrics, and APM traces with Elastic Observability.
Earlier last quarter, Elastic announced updates across the Elastic Security to broaden support for osquery, the open source host instrumentation framework. The new host management integration for Elastic Agent, current in beta, enables security teams to use osquery results to address cyber threats without the complexity of requiring a separate management layer. A single click solution, the integration will allow users to install and orchestrate osquery across their Windows, macOS, and Linux hosts. Other upgrades include prebuilt and custom SQL queries, and Kibana query guidance to support users with code completion, code hinting, and content assistance.
Recently, Gartner recognized Elastic as a niche player in the magic quadrant for SIEM vendors. Gartner believes that Elastic's SIEM solution provides a scalable, fast, and an offering that is open to security teams everywhere, making it a unique solution. SIEM is a highly competitive market with players like IBM, Splunk, and Rapid7 leading the market.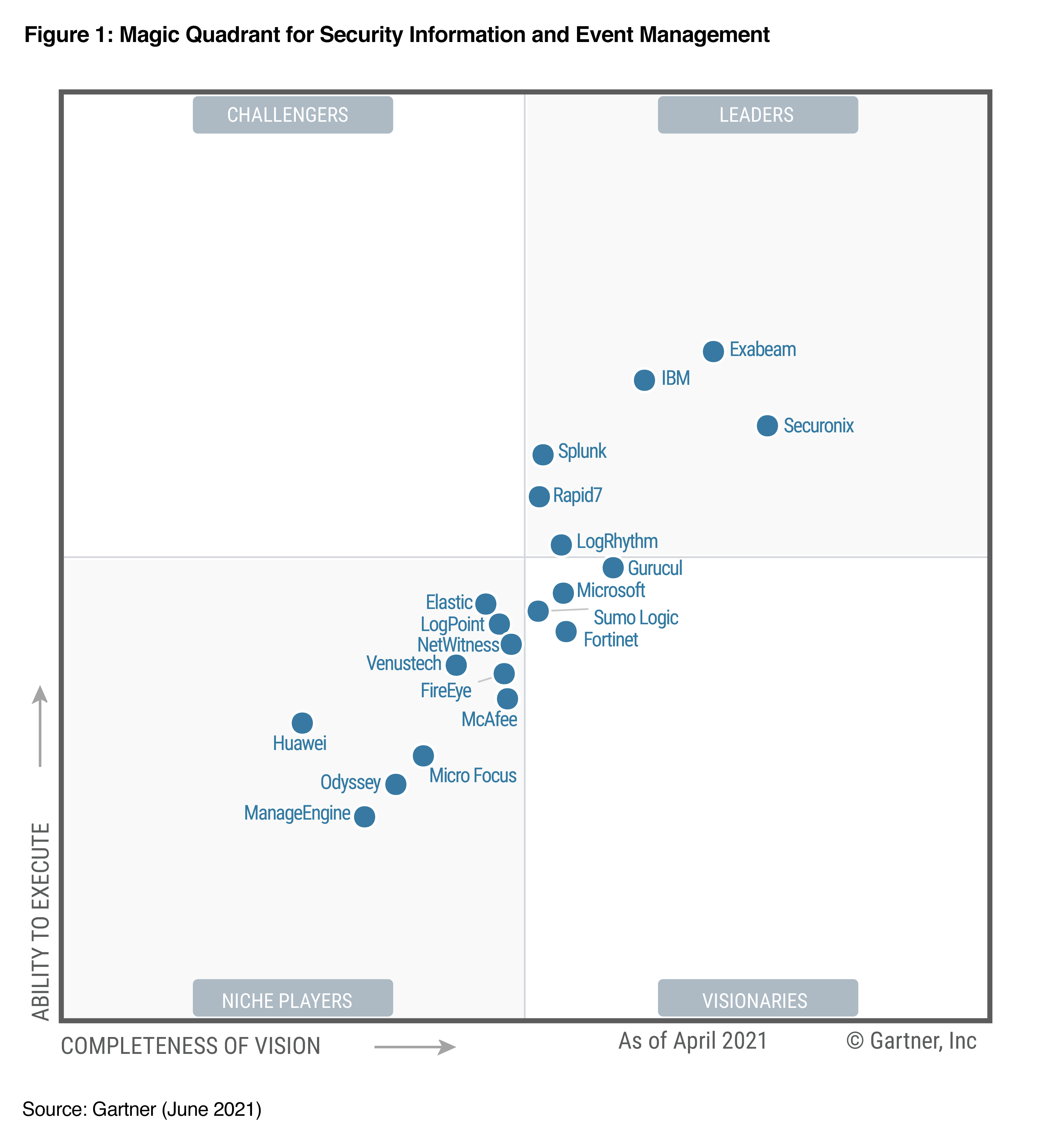 Elastic's stock is currently trading at $140.07 with a market capitalization of $12.8 billion. It reported a 52-week high of $176.49 in January and a 52-week low of $80.18 in August last year.
Disclosure: All investors should make their own assessments based on their own research, informed interpretations, and risk appetite. This article expresses my own opinions based on my own research of product-market fit, channel execution, and other factors. My primary interest is in product strategy. While this may have bearing on stock movements, my writings tend to focus on long-term implications. The information presented is illustrative and educational, but should not be regarded as a complete analysis nor recommendation to buy or sell the securities mentioned herein. I am not a registered investment adviser and I am not receiving compensation for this article.